Artist Talk: Jake Holmes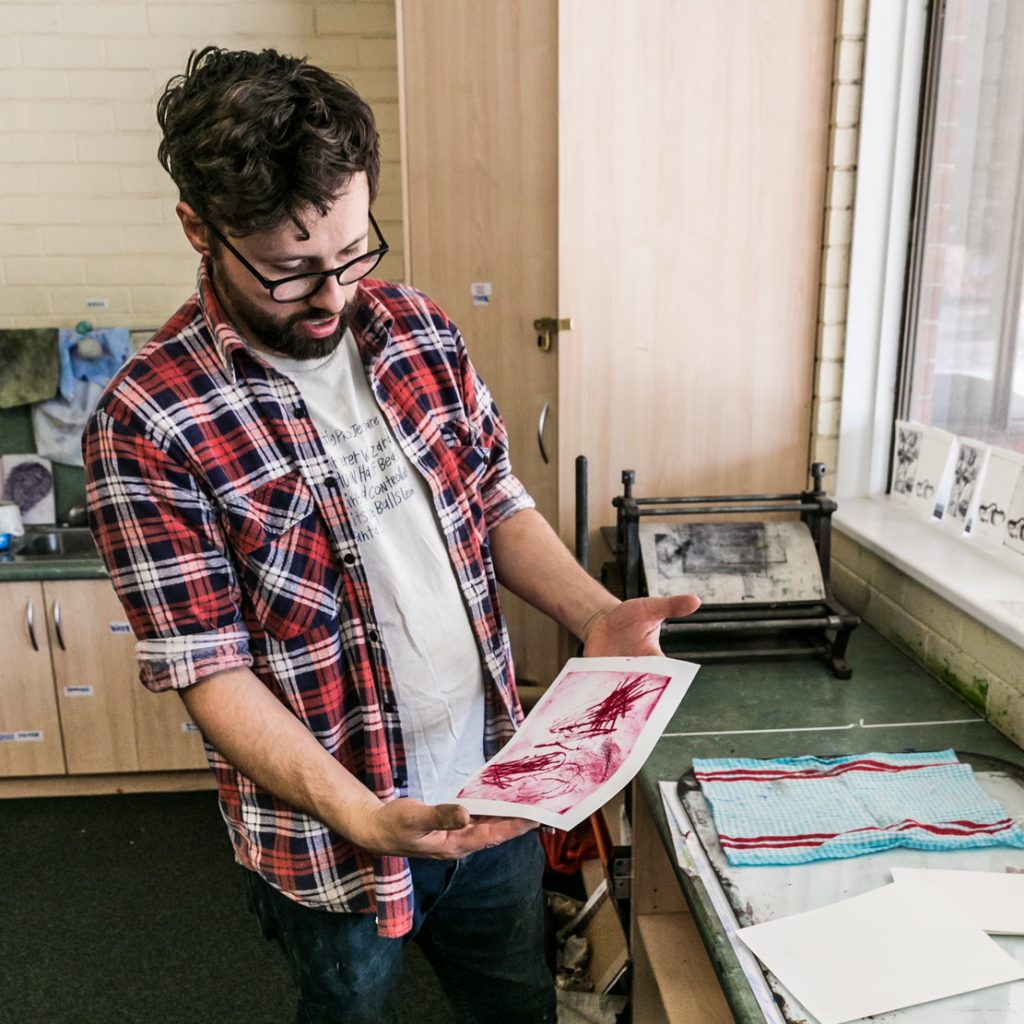 Where & When
Friday 27 August 2021, 5.30pm – 7.30pm

Tutti Arts Centre, corner Commercial Rd and Strathmore Tce, Brighton SA

Free

8166 6430
Print making artist Jake Holmes has been undertaking a residency at Tutti Arts over winter thanks to SALA Festival.
Jake has been creating work through an intuitive and collaborative process. Collecting rubbish from the surrounding environment, Jake creates abstract shapes and then layers them. Tutti Artists then add some of their own artwork to the composite print, as a final layer.
Come and hear from Jake and see an exhibition of works created during his residency.
Please RSVP to Tutti on 8166 6430 or by email to [email protected]
More Events