About Tutti
Tutti Arts is a South Australian multi-arts organisation where learning disabled and neurodiverse artists work across visual art, acting, music, screen, and dance, and experiment with art and technology.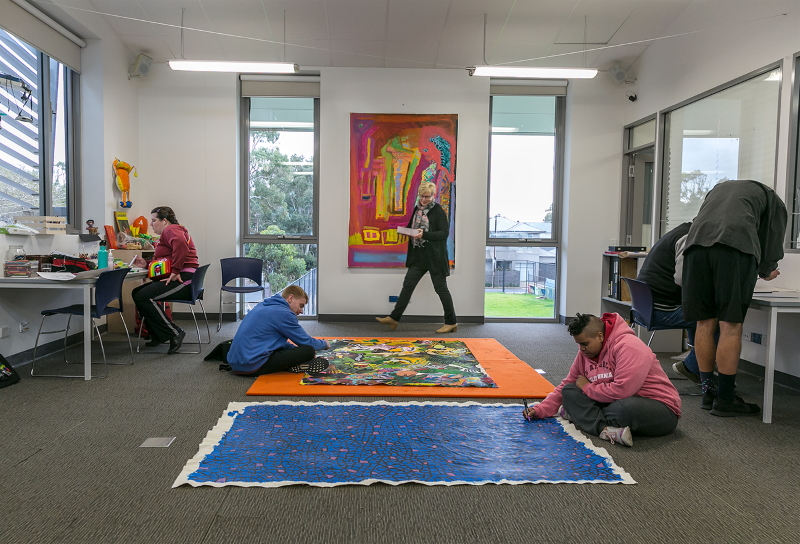 Our Aims
Tutti's Vision is that learning disabled and neurodiverse people seize their rightful place at the centre of arts and culture.
Tutti's Purpose is to shine the light on the astonishing art of learning disabled and neurodiverse people.
Tutti is a registered National Disability Insurance Scheme (NDIS) provider.
Each week, over 200 artists take part in Tutti programs at three locations: Brighton, Port Adelaide and the Barossa Valley.
Three very successful disability led collectives are based at Tutti:
The Sisters of Invention
Company AT autistic theatre, and
Sit Down Shutup and Watch Film Festival.
Tutti's founder is Pat Rix, who retired in September 2021 after 24 years leading the organisation.
Creative Director Gaelle Mellis and General Manager Linda Williams now lead a team of more than 50 people.
Tutti Arts is supported by Arts South Australia. Tutti also receives funding for specific projects from other organisations.