Sit Down Shut up and Watch
Tutti Collective
SDSW is a learning disability led collective which presents an international film festival every two years. The festival features the work of learning disabled film-makers. SDSW also promotes skills development for learning disabled film-makers through workshops and online resources.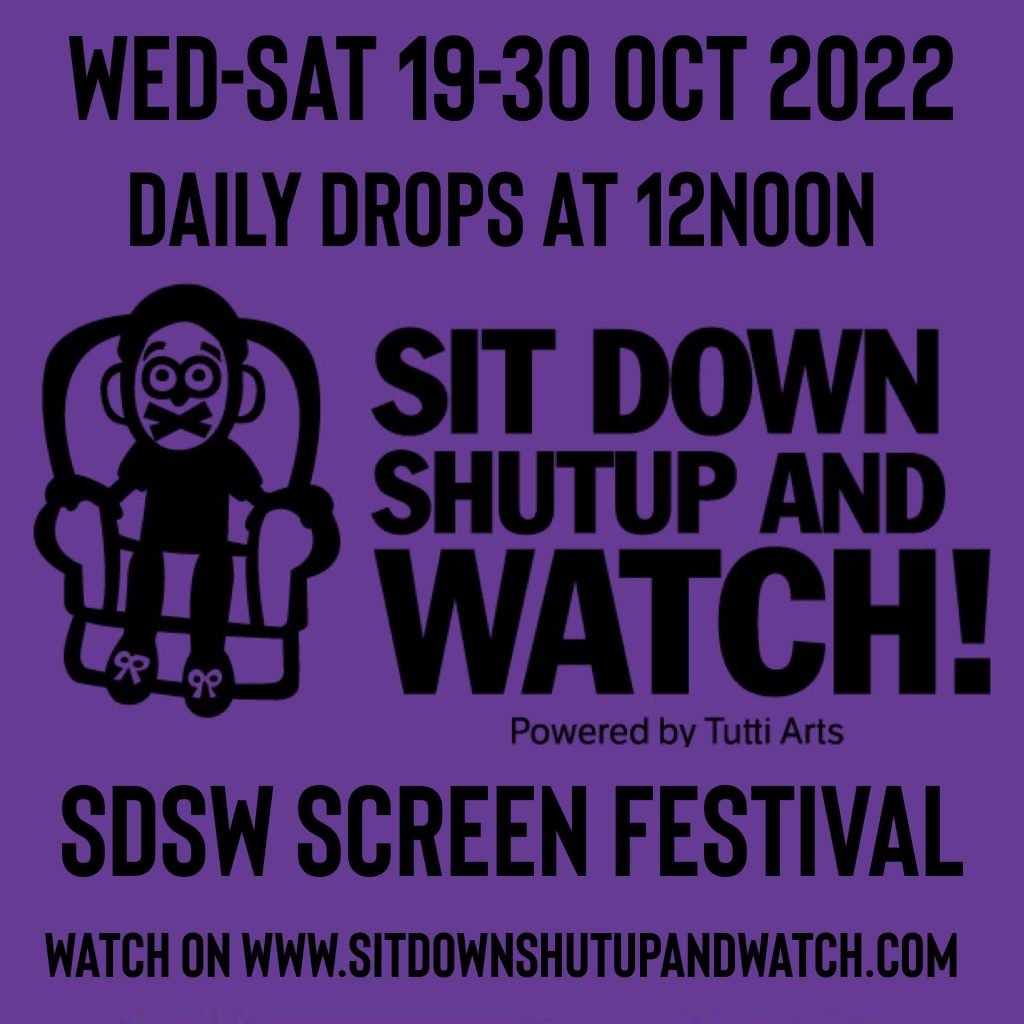 About
Sit Down Shutup and Watch's Vision is to live in a world where learning disabled people achieve their creative dreams and screen their work in Times Square, on iPhones and on every screen in between.
The SDSW Committee is made up of filmmakers and artists with learning disability:
Sara Egarr – Chair
Lee Witczak
Lorcan Hopper
James Kurtze
Tyson Pienaar
Katie Rose
Matthew Wauchope
Josh Wheeler
Our fifth Festival was held in October 2022. Over 35 extraordinary films were screened for free and online as part of the Festival.  Just click to the SDSW website or YouTube channel to check out the films.
The inaugural SDSW festival was held in 2014 in Angaston, South Australia.
Opportunity to join us!
Are you learning disabled or neurodiverse and love films?
We are searching for a new Sit Down Shutup And Watch committee member with some fresh ideas. We meet once a month. If you are neurodiverse, committed to making stuff happen and passionate about film please email [email protected] attention Sara Egarr.
Follow SDSW on
social media