Visual Arts
A dynamic studio environment where artists can practice painting, drawing, printmaking, digital art and sculpture. Artists create work for exhibition, commissions and sales.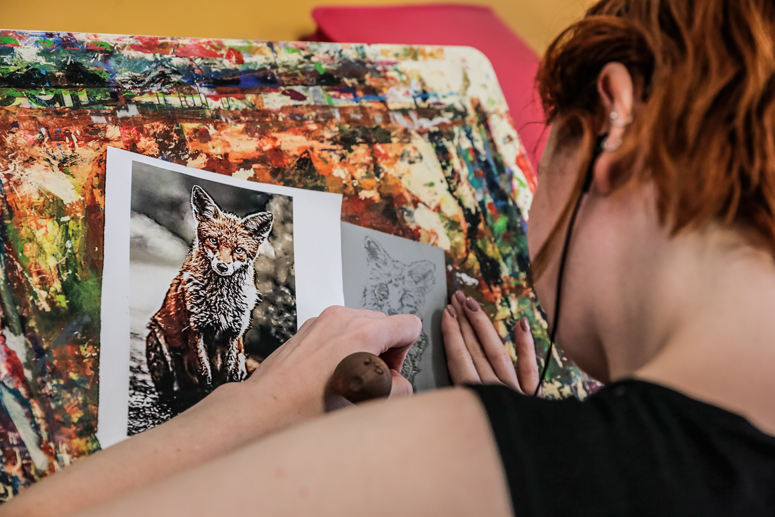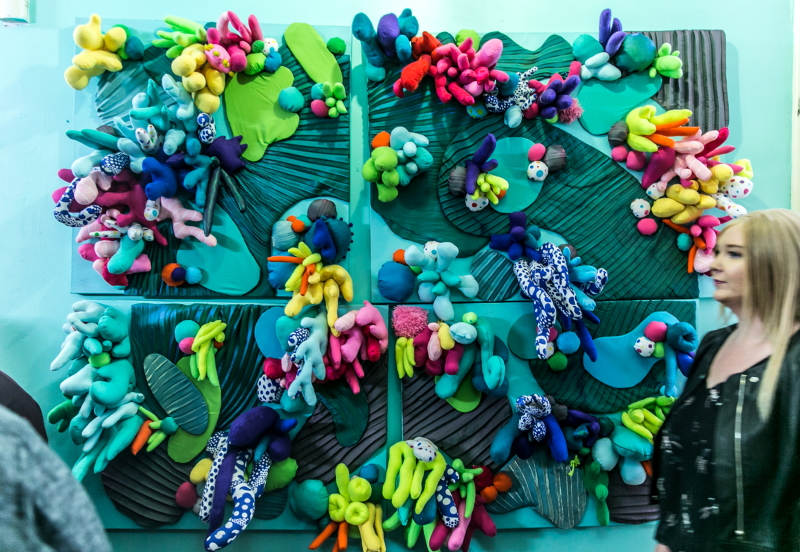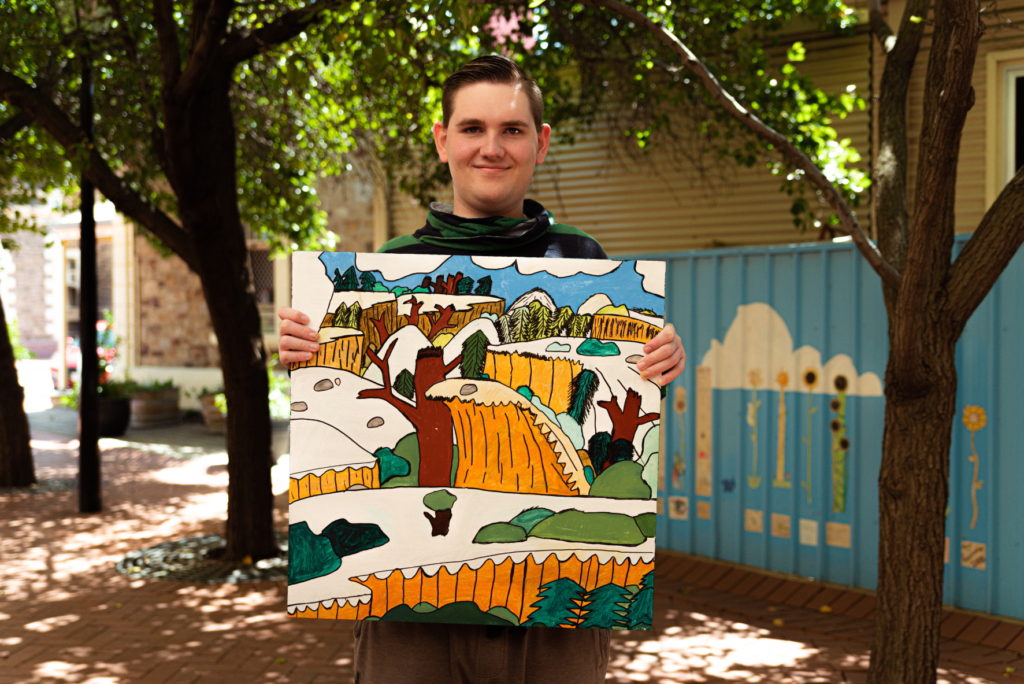 Program Details
Where & When
Tutti Arts Centre, Brighton SA

Daily Monday to Friday – 9.00am – 3.00pm

Port Adelaide SA

Mondays and Tuesdays, 9.00am – 3.00pm

Nuriootpa, Barossa Valley SA

Mondays and Wednesdays, 9.00am – 3.00pm
Tuesdays, 10am – 3pm from 14 March 2023 onwards

Adults
About
Tutti provides a supported studio environment where artists explore and engage in 2D, 3D and new media projects. Led by a team of passionate and dedicated creative professionals, the program supports the development of artists' careers and individual professional practice. Creative collaborations within the program and with other art organisations ensure Tutti's visual arts studio is an energetic and stimulating community of artists.
Tutti artists exhibit their work locally, nationally, and overseas. Artworks have been projected onto iconic buildings, appeared as public installations and have won awards for their excellence.
Questions?
For more information you can go to the How to Join Tutti page, fill out the Register Your Interest form below or call Tutti on 8166 6430.
The exhibition gave me confidence in my own art works and inspired me to continue my learning in art and painting.

Johanna Roberts, Tutti Barossa Visual Artist
Tutti & the NDIS
Tutti Arts is a registered NDIS provider and this program is NDIS-ready which means you may be able to use your NDIS funding to cover its cost.
Find out more
Share the Love
Know someone who might like this program? Do you have a friend or family member that might like to join in? Why not send them a link!