Ellese McLindin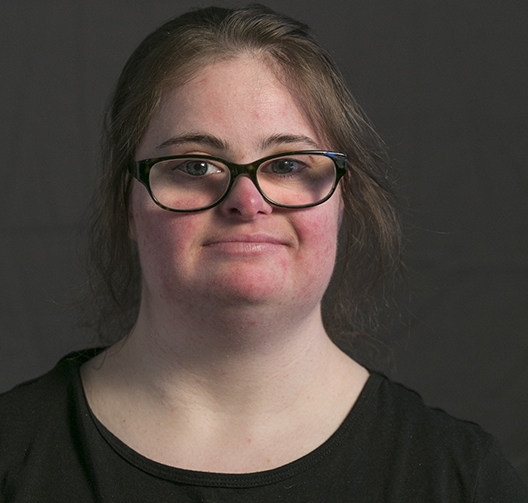 Visual Artist
Ellese McLindin works at Tutti Arts' Port Adelaide studio. Ellese is an emerging visual artist who creates semi-abstract works using paint, ink and sculptural forms made from recycled boxes and objects. Ellese's brushstrokes and line work are very prominent, giving her art a textural feel.
Ellese has been exhibiting since 2017 and held her first solo exhibition, Strong, in 2019. In 2020, Ellese was one of six Tutti artists selected to exhibit work in ACEOpen's If the future is to be worth anything: 2020 South Australian Artist Survey, presenting a series of paintings and sculptures.
Ellese's work is heavily influenced by pop culture. Her 2022 solo exhibition Fangirl pays homage to her favourite movies and TV shows. Ellese explains, "I like to draw the people, I like to draw the characters." Ellese couples her naïve style with intriguing colour palettes to create works that offer a sense of a person rather than a realistic depiction.
More Artists