The Sisters of Invention
Tutti Collective
The Sisters of Invention are an all-female pop group determined to challenge society's pre-conceived ideas about who can be a pop star.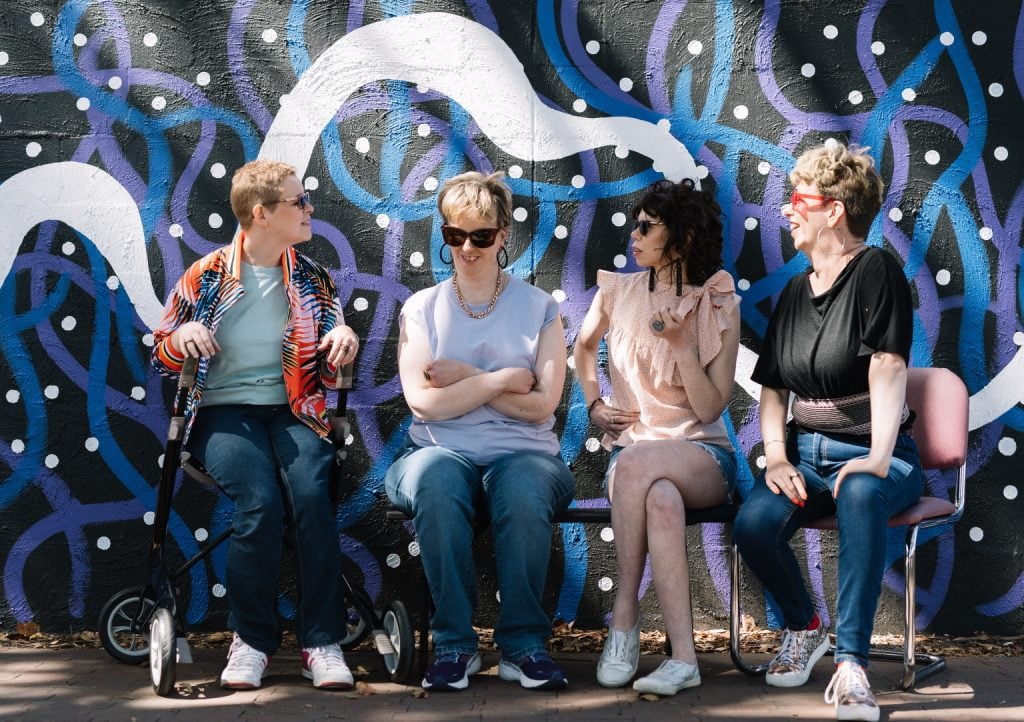 About
The Sisters of Invention are Aimee Crathern, Michelle Hall, Caroline Hardy, Annika Hooper and (previously) Jackie Saunders.
The Sisters launched their self-titled debut album in 2015 at the Adelaide Festival Centre's Space Theatre. The album was full of "top notch pop songs" (Clem Bastow, 'Daily Life').
The Sisters continue to write and produce original songs, in collaboration with industry powerhouses Michael Ross (Electric Fields), Kathie Renner (Vincent's Chair) and Mario Spate (aka Badcop).
In 2021, The Sisters presented the world premiere of their show You Ready for This? at the Adelaide Cabaret Festival. The show played to packed houses at the Dunstan Playhouse and received standing ovations.
The group launched their much-anticipated second album, 'Stranger', at The Lab in April 2022! To find out more about the album, or to find out how to purchase a copy, click here: 'Stranger' by The Sisters of Invention.
The talented quartet… deal brilliantly with emotional truths.

Peter Burdon reviewing You Ready for This?, The Advertiser, June 2021
Follow The Sisters of Invention
on social media