Music Experience
Music
This program develops voice, ensemble singing, and rhythmic, melodic and harmonic awareness in a relaxed atmosphere.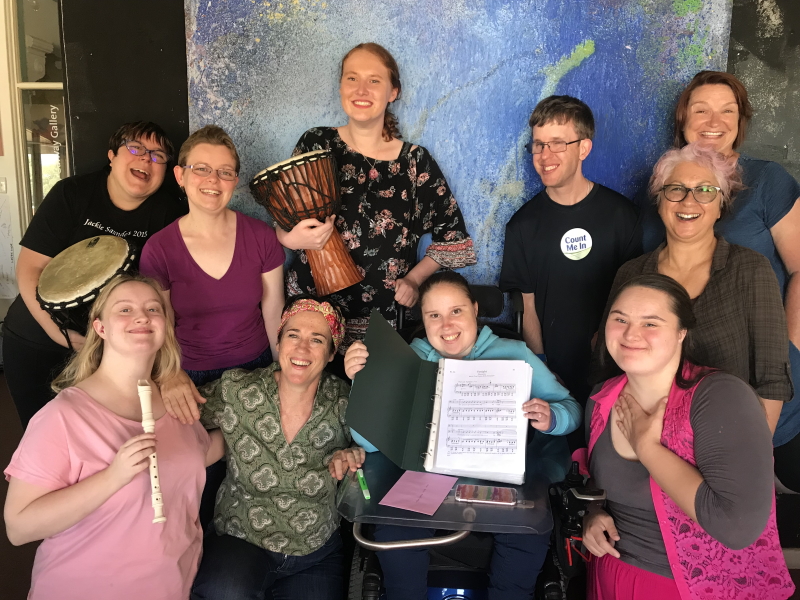 Program Details
Where & When
Tutti Arts Centre, Brighton SA

Wednesdays, 1.30pm – 4.00pm

Adults
About
Affectionately known as the Wednesday Afternoon Music Crew, this group works on a variety of popular songs.
Questions?
For more information you can go to the How to Join Tutti page, fill out the Register Your Interest form below or call Tutti on 8166 6430.
Tutti & the NDIS
Tutti Arts is a registered NDIS provider and this program is NDIS-ready which means you may be able to use your NDIS funding to cover its cost.
Find out more
Share the Love
Know someone who might like this program? Do you have a friend or family member that might like to join in? Why not send them a link!