New Barossa hub for Tutti
Tutti Arts is delighted to have a new home in the Barossa Valley! This year, Tutti's Barossa-based visual artists and screen artists have moved to 56 Murray Street in Nuriootpa.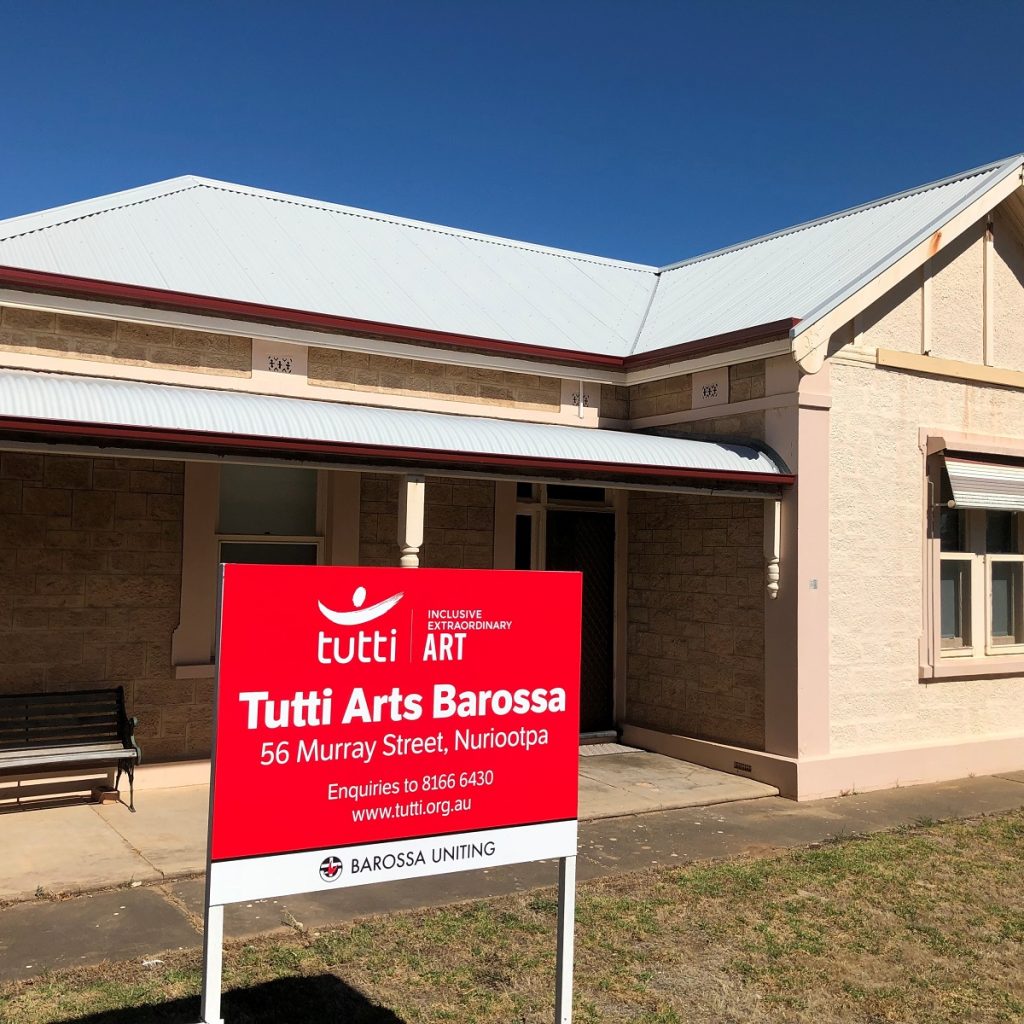 Having use of this building 7 days a week opens up great opportunities for more Tutti programs in the Barossa. Tutti's Kids & Youth program in the Barossa will re-start on Tuesday and Thursday afternoons and a Barossa Tutti Choir is launching in April. More new programs are likely to follow.
Tutti programs available in the Barossa
Visual Arts for adults: Mondays and Wednesdays, 9am – 3pm
Film Club: Friday fortnightly, 5pm – 7pm
Choir: Tuesdays, 4.30pm – 6.00pm from 12 April onwards
Kids & Youth – Visual Arts: Tuesdays and Thursdays, 4.00pm – 5.30pm
Anyone interested in joining a Barossa program, should fill out the Register Your Interest form below.
Register Your Interest